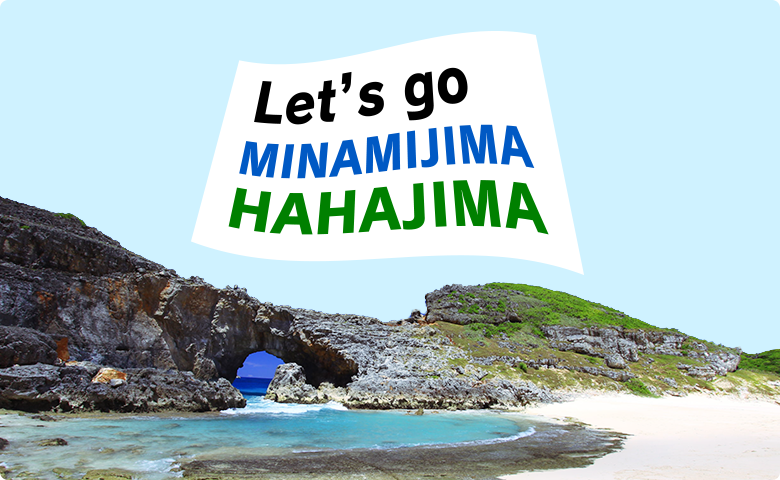 Let's go to Minamijima!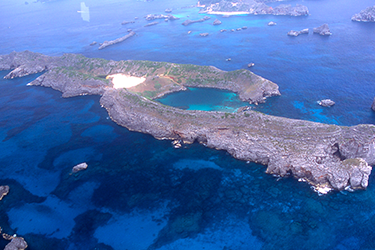 Minamijima is a uninhabited island to the southwest of Chichijima, where a geographic formation known as submerged Karst that is quite rare worldwide can be observed. In order to preserve the distinctive plant life, being accompanied by a guide is required when visiting this island, and entrance is limited during winter. A white sand beach extending in a fan-like shape is exceptionally beautiful; green turtles lay eggs there between May and August.
Highlights of Minamijima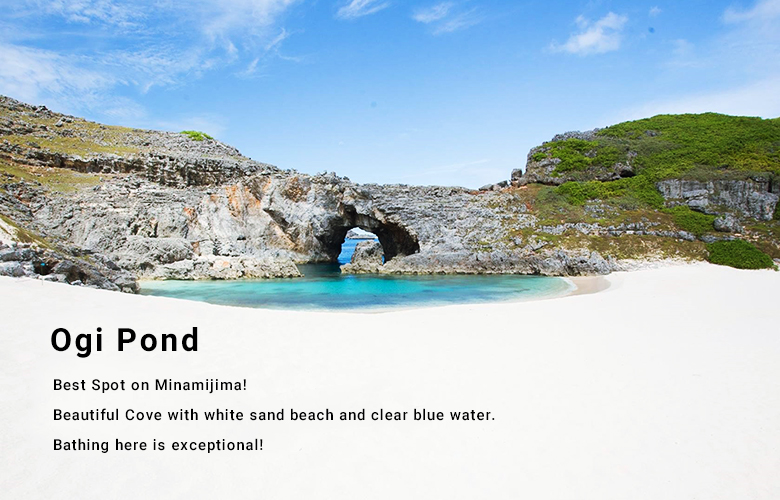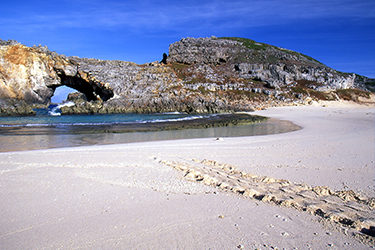 Turtle footprint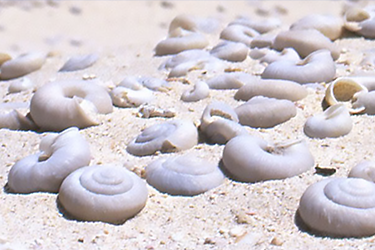 Mandarina luhuana
About the Minamijima landing
Ogasawara Village offers Eco-Tourism programs to protect and make possible the continued use of local natural resources and historical culture.
Details

Let's go to Hahajima!
A subtropical "nature land," preserving pristine nature An eco tourism base with various indigenous species, and whales.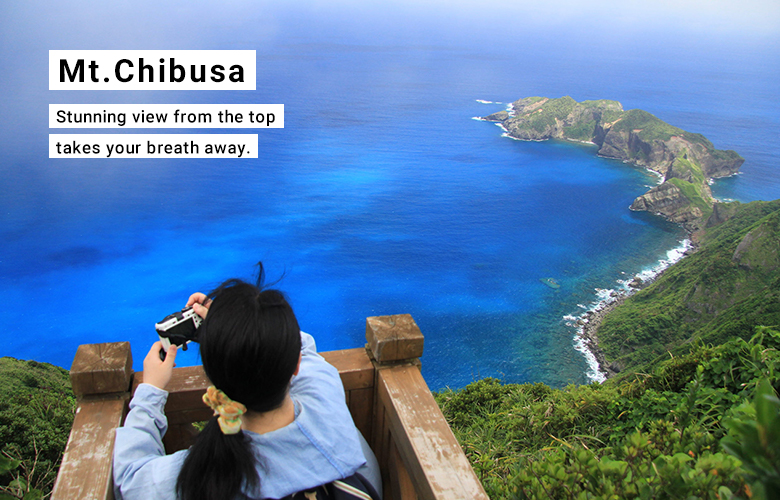 Located at the southern tip of Hahajima, Mt. Kofuji is a small mountain and is the most southerly "Furusato no Fuji" ("local Mt. Fuji") in Japan. At the mountaintop, a beautiful ocean view of table corals well formed in Minamizaki spreads just in front of your eyes, and such birds as boobies can be seen depending on the season. This area used to be a Japanese military base and some pillboxes and trenches still remain.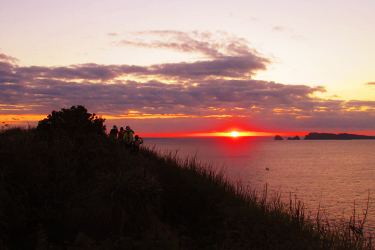 Mt. Kofuji
The southernmost mountain in Japan, Kofuji. Since the sunrise is the fastest in Japan, the first sunrise of the year is climb every year.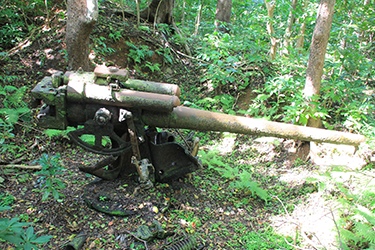 The Higashi Port cannon under the searchlight
There are three old Japanese high-angle guns in the jungle and you can feel the remnants of the war.
Access to Hahajima
Hahajima Maru operates between Chichijima and Hahajima.
Usually, you will departure after 1 hour from Futami Port where the Ogasawara Maru arrived,so In the meantime, let 's buy lunch boxes.
Please purchase your boarding pass directly at the Hahajima Maru Passenger Waiting Center in Chichijima.
All are sold on the day and cannot be reserved.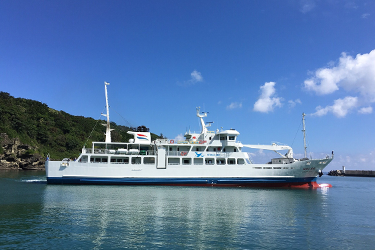 Hahajima maru
Price: one way 4,230yen〜※(adult)
Time required: 2hours
※Fares may vary depending on the monthly "Fuel oil price fluctuation adjustment". Please be sure to check the boarding fare table.

Contact Us
Izu Islands Development Co., Ltd. 03-3455-3090
details so Izu Islands development HP

Our Picks For You
World Natural Heritage registration
The Ogasawara Islands were registered as a World Natural Heritage in June 2011.
For more information on the nature of Ogasawara Ogasawara Nature Information Center website.