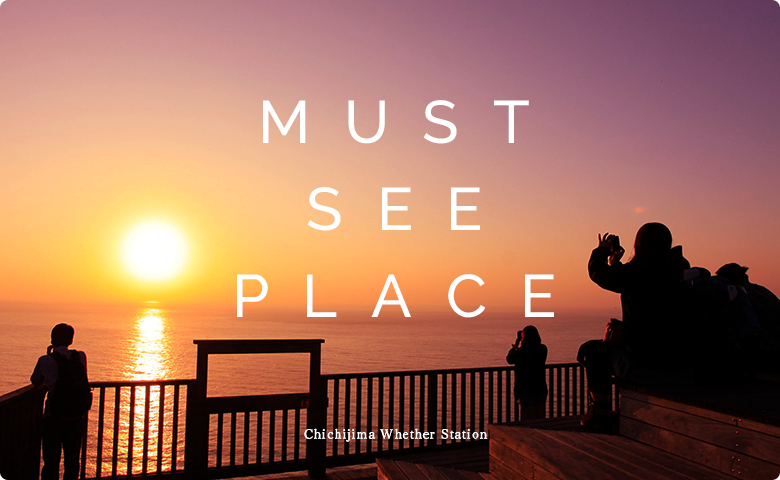 Popular sights
Chichijima is the gateway to the Ogasawara Islands. At the center of the island stands Mt.Chuosan, approximately 319m high. About 1 km southwest lies the beautiful limestone island of Minamijima.
In the center of Chichijima waits the Omura area, with its local minshuku inns and shops surroundingFutami Port. Convenient means of transportation on the island include community buses, taxis, rental cars, rental motorcycles, and rental bicycles.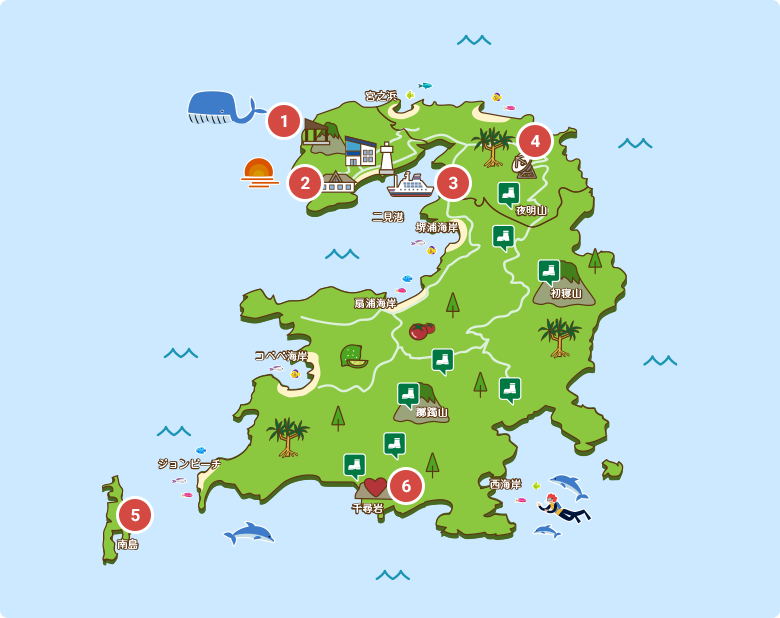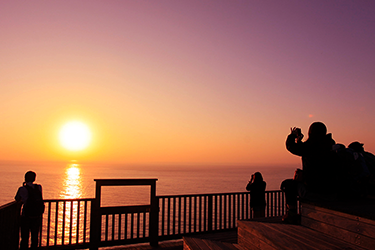 1. Weather station Observation Platform
Observation platform that overlooks the sea on the west side of Chichijima. From here you can get a marvelous view of the sun setting on the horizon. During the season, you can also see humpback whales blowing jets of water.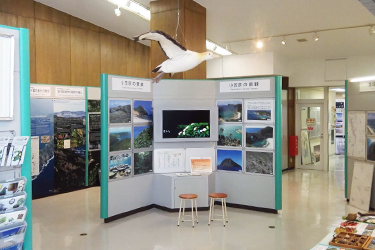 2. Ogasawara Visitor Center
If you wish to know about the history and nature of Ogasawara, we recommend that you visit here first.
An overall description of the island is given using models, panel multi-slides, and so on. An actual canoe has been restored to the form that it had in the days of sailing, and is on display.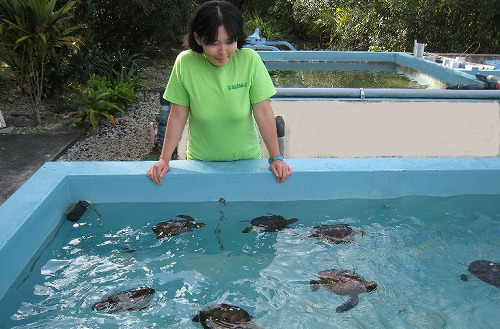 3. Ogasawara Marine Center
This facility was established for protection and research of green turtle and humpback whale.
You can see green turtle which was bred here.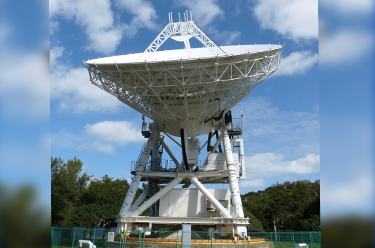 4. National Astronomical Observatory of Japan VERA Ogasawara Station
VERA 20m antenna at Ogasawara station observe radio waves coming from stars and galaxies.
At night is light up in orange.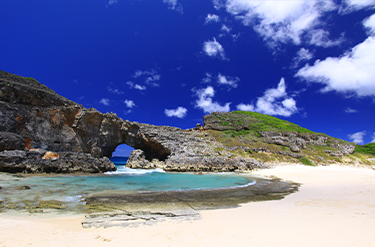 5. Minamijima Island
An island with a submerged karst topography formed from limestone. Swimming at Ogi Pond is an out-of-world experience. In order to preserve the precious natural environment, the island is closed to the public for three months in a year. When you wish to visit the island you must be accompanied by a guide authorized by the Tokyo Metropolitan Government.
Details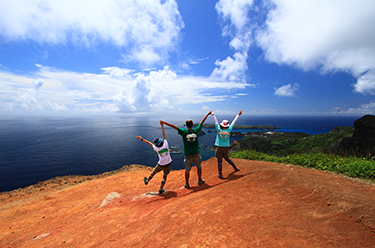 6. Chihiroiwa(a.k.a Heart rock)
A sheer cliff facing Mulberry Bay in the southern part of Chichijima.
When viewed from the sea, the red rock face appears heart-shaped, so the cliff is also called heart rock.
Forest ecosystem conservation area requiring accompaniment by an authorized forest guide.
Our Picks For You
World Natural Heritage registration
The Ogasawara Islands were registered as a World Natural Heritage in June 2011.
For more information on the nature of Ogasawara Ogasawara Nature Information Center website.