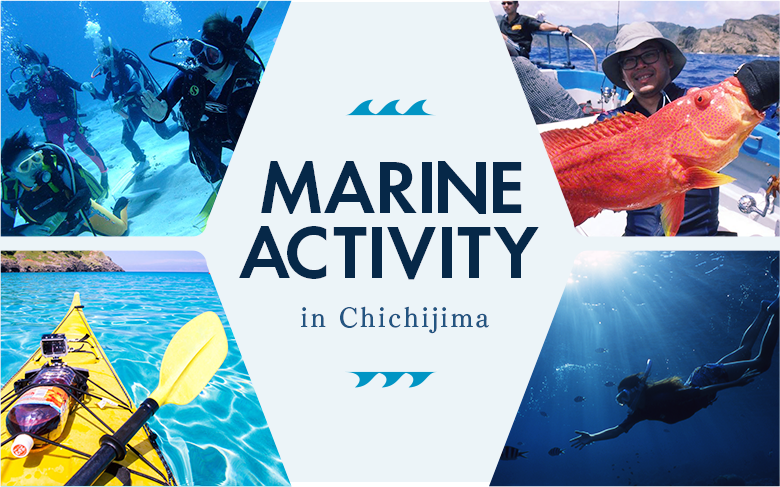 Marine activities
Enjoy the dynamic scenery of Ogasawara's deep, dark, and clear blue endless ocean, with its colorful reefs, tropical fish, and large migratory schools. This area, which benefits from its location near the "black current" and the effect of the oceanic currents of Micronesia, offers a wealth of fun marine activities for visitors.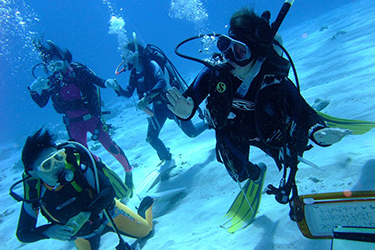 Diving
There are many diving spots near the Chichijima, Hahajima, and Mukojima Islands. In summer and fall in the Maguro Ana area of Yomejima, you may find yourself surrounded by a school of dogtooth tuna. In the Shihon-iwa Rock area of Hahajime, you can see the migration of large schools of these magnificent fish. Divers will want to experience the Blue Ribbon area of ImotoJima, which is popular for its beautiful coral reef, and Nishibana in Mukojima, where large migratory fish can be seen. Divers may also be lucky enough to encounter mantas and green turtles unique to Ogasawara.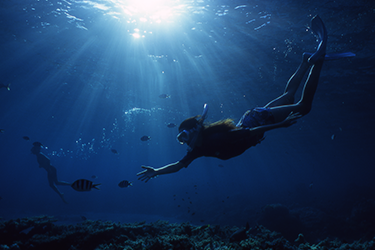 Snorkeling
There are many places to enjoy snorkeling in Ogasawara. Many fish swim near the shore, so swimming and snorkeling can be enjoyed at the same beach.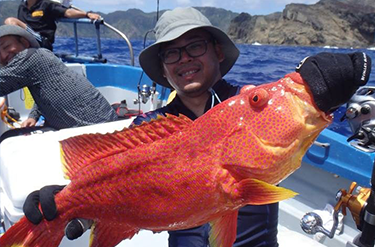 Fishing
For amateur fisherman, fishing spotted knifejaws from the rocky shore and large greater amberjacks from a boat is dreams come true. Other fish swimming in the oceans of Ogasawara include striped jacks, yellow-edged lyretails, lavender jobfishes, and black jacks.
Fishing rods are available for beginners, for the leisurely fishing of big-eye scads and striped jacks from the breakwater.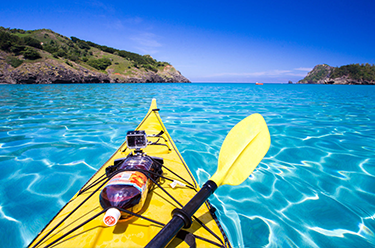 Sea kayak
Sea kayaks skim across the dark blue sea. Enjoy a sea adventure in an eco-friendly sea kayak and gaze down through the crystal-clear water. Kayaks are easy to ride and safe for beginners, and guides are available to help you. Explore hidden beaches that are difficult to access without a sea kayak.

Land activities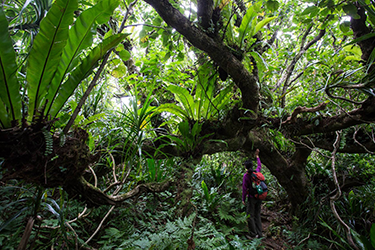 Forest and Mountain Trekking
The Ogasawara Islands have never been a part of any continent. Plants and animals carried by ocean currents, winds and birds have evolved in unique ways here. A day spent trekking and hiking in the semitropical ddene fern forests and wild mountains while enjoying the unique animals, birds and plants will be filled with surprises and excitement.
Details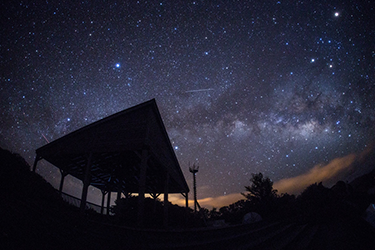 Night tour
After the sun sets and night falls, the star-filled night sky appears. Under the starry sky, green pepes mushrooms glow faintly in the woods. If you're lucky you may be able to see a Bonin flying fox and other nocturnal animals.
Details

Our Picks For You
World Natural Heritage registration
The Ogasawara Islands were registered as a World Natural Heritage in June 2011.
For more information on the nature of Ogasawara Ogasawara Nature Information Center website.