Chichijima Island Sightseeing Tour
Easy riding together tourism course : Sightseeing around the island while visiting the beautiful beaches, nature, observation decks, townscapes and villages. There are plenty of photo spots. Because there are few walks, safe for children.

Charter tourism course : Recommended for those who want to relax at their own pace. It can be operated according to the customer's plan such as time and place.

Use the license number of the MLIT. Please go out safe and secure.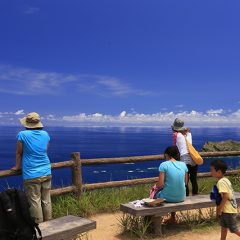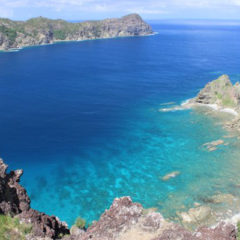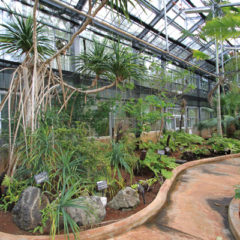 Call today!!
Even during non-peak seasons, activity reservations tend to be full early.
Please make an early plan / reservation.
Accommodation availability
For reservations and inquiries, please contact each guided tour trader directly.
※Please contact each trader directly for time and details.
※Prices may change during peak seasons.
About cancellation
Please confirm about cancellations when making a reservation.
Please read the "Cancellation Rules for Tours(Guide)" of Ogasawara Village Tourism Association.
大人ひとり分の料金です。子ども料金についてはお問い合わせください。
時間:貸切の場合は約3時間。
乗合観光バスは入港日のみ。その他日時は各最高業者ホームページ、又は電話にてお問い合わせ下さい。
Chichijima Island Sightseeing Tour
※Since prices may vary, please be sure to check with each company before applying.
Price :
1日:9,000円
(子供 7,000円)
半日:5,000円
(子供 4,000円)
Time :
1日 8:30 ~ 16:00
半日(入港日) 13:00 ~ 16:30
半日(出港日) 9:00 ~ 12:00
Price :
【貸切】乗用(4名):16,800円
【貸切】コミューター(12名):34,200円
【貸切】マイクロバス(28名):50,000円
【乗合】マイクロバス(28名):3,800円(12歳未満 2,200円)