The fish treasure house Ogasawara is blessed with a mild climate all year round, For boat fishing, you can also target big fish such as Giant trevally, Bluefin trevally, Tuna, Barracuda, Sawara, Amberjack, and Black skipjack.

You can enjoy fishing with family and couples as well as big ones, It can be enjoyed with a simple mechanism on the pier and rocky area of Futami Bay, such as Loxens damselfish, bella, and groupers.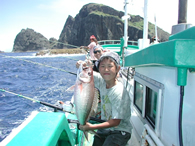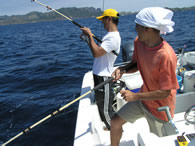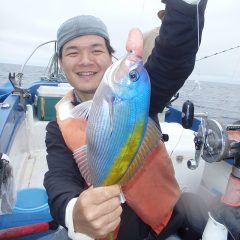 Call today!!
Even during non-peak seasons, activity reservations tend to be full early.
Please make an early plan / reservation.
Accommodation availability
For reservations and inquiries, please contact each guided tour trader directly.
※Please contact each trader directly for time and details.
※Prices may change during peak seasons.
About cancellation
Please confirm about cancellations when making a reservation.
Please read the "Cancellation Rules for Tours(Guide)" of Ogasawara Village Tourism Association.
大人ひとり分の料金です。子ども料金についてはお問い合わせください。

エサ代・貸竿については、各予約先業者までお問い合わせください。

時間等、コースについても各予約業者までお問い合わせください。
Fishing
※Since prices may vary, please be sure to check with each company before applying.
Shop name
TEL
Riding together fee
Charter fee
Capacity
Riding together fee :
半日:8000円(レンタル料込み)
1日:13,000円(レンタル料込み)
アオリイカ乗合い:4,000円
Charter fee :
40,000円(7時間)