Diving is recommended for observing the sea of ​​Ogasawara, which is attracting worldwide attention.

There are many highlights such as big tuna, amberjack and manta, a school of fish that covers your eyes, and colorful tropical fish. Even if you have never dived, you can experience diving where the instructor will teach you carefully.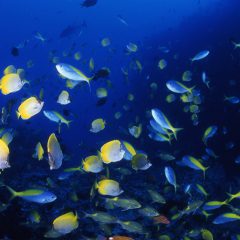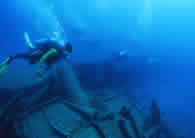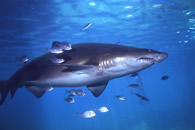 Call today!!
Even during non-peak seasons, activity reservations tend to be full early.
Please make an early plan / reservation.
Accommodation availability
For reservations and inquiries, please contact each guided tour trader directly.
※Please contact each trader directly for time and details.
※Prices may change during peak seasons.
About cancellation
Please confirm about cancellations when making a reservation.
Please read the "Cancellation Rules for Tours(Guide)" of Ogasawara Village Tourism Association.
機材レンタルについて

レギュレーター・BC・スーツ(各2100円程度)を想定しています。

体験ダイビングはレンタル無料です

大人ひとり分の料金です。子ども料金についてはお問い合わせください。
Scuba diving
※Since prices may vary, please be sure to check with each company before applying.
Shop name
TEL
Fun diving
Experience diving
Capacity
Fun diving :
父島周辺 14,000円~
Experience diving :
ボート 18,000円~
ビーチ 15,000円~
(1ダイブ追加+4,000円)
Capacity :
ボート 5名 ビーチ 6名 (応相談)
Fun diving :
父島周辺 15,000円
ケータ周辺 18,500円~
母島周辺 18,500円~
Experience diving :
ボート 18,000円
Fun diving :
父島周辺 14,580円~
ケータ周辺 19,440円~
母島周辺 19,440円~
Experience diving :
ボート 19,440円
ビーチ 16,200円
Fun diving :
父島周辺 13,500円
ケータ周辺 17,820円
Experience diving :
ボート 15,000円~
(学割あり)
Fun diving :
父島周辺 14,500円
ケータ周辺 19,500円
母島周辺 19,500円
Experience diving :
ボート 18,000円
ビーチ 14,000円
Fun diving :
父島周辺 14,580円~
ケータ周辺 19,440円~
母島周辺 19,440円~
Experience diving :
ボート 19,440円
ビーチ 16,200円