Snorkeling is a great way to enjoy the highly transparent Ogasawara sea. Swim on the beach with a 3-piece set of mask, snorkel and fins.

You can see beautiful coral and tropical fish close up. There is a snorkel lesson for beginners. The instructor will teach you gently.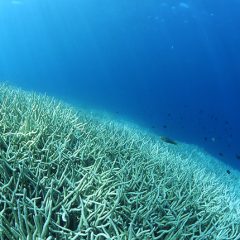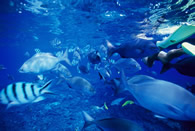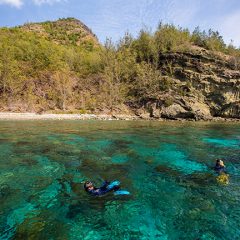 Call today!!
Even during non-peak seasons, activity reservations tend to be full early.
Please make an early plan / reservation.
Accommodation availability
For reservations and inquiries, please contact each guided tour trader directly.
※Please contact each trader directly for time and details.
※Prices may change during peak seasons.
About cancellation
Please confirm about cancellations when making a reservation.
Please read the "Cancellation Rules for Tours(Guide)" of Ogasawara Village Tourism Association.
シュノーケリングセットのレンタル料については各事業者にお問い合わせ下さい。

大人ひとり分の料金です。子ども料金についてはお問い合わせください。

時間の目安
1日コースの場合 9:00~16:00


半日コースの場合 入港日:13:00~16:00 出港日:8:30~12:00
Snorkeling Tour
※Since prices may vary, please be sure to check with each company before applying.
Shop name
TEL
1day course fee
Half-day course fee
Capacity
Half-day course fee :
入港日 5,000円
1day course fee :
10,000円
経験者対象
ヨガ付
3点セットレンタル無料
Half-day course fee :
入港日
7,000円
初心者対象
3点セットレンタル無料
Half-day course fee :
午前 / 午後
6,480円
3点セットレンタル無料